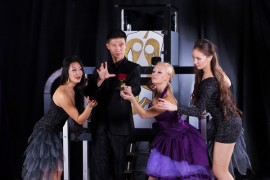 I remember the year 2011. It was a tough turning point in my life. That year I had the first trip abroad, and for the first time experienced how hard it is to be far away from home, family and friends. It was very stressful to be alone when facing all those issues and difficulties on my way. Before that time, Kentau country village was perhaps the farthest place I had ever gone. People are right when say that sometimes you deal with situations which change your life and affect your personality. That trip caused drastic changes to my life…
My independent life taught me what the real world is. I always thank God for giving me the opportunity of that trip. It helped me learn to perceive life in the right way.
Being away from home, I met new friends and made new acquaintances which helped me developed my personality. Moreover, I have found host grandparents which managed to substitute my family in times when communication and support were needed. My friends are always surprised when I tell them that I have relatives abroad. They say that we don't even look alike. I break their stereotypes when I tell them that those are my host relatives who I met around 3 years ago. Since the time we met, my host grandparents have become closer than some of my actual relatives to me.